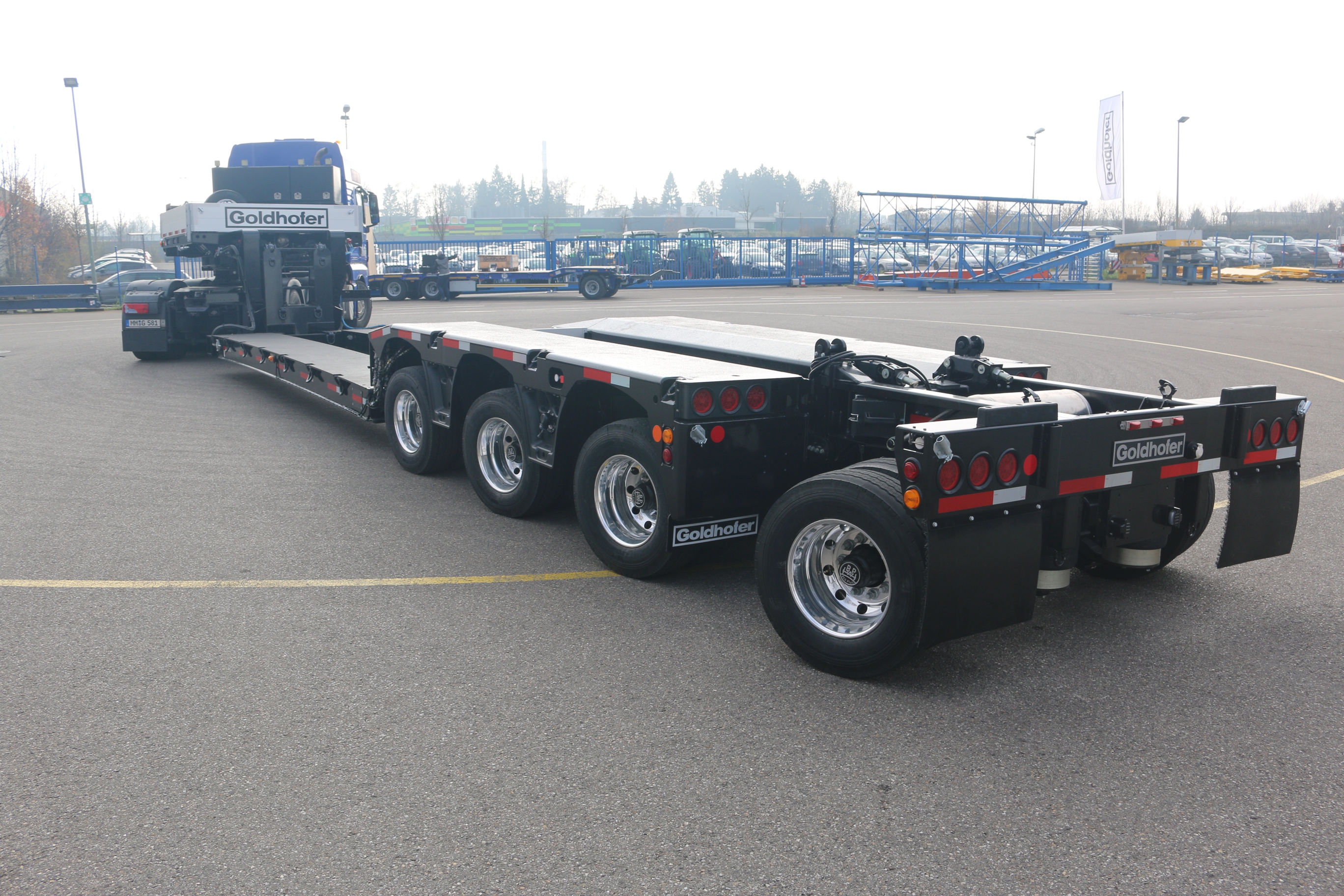 Goldhofer and its transportation solutions have moved even closer to its North American customers. In addition to direct contact through Goldhofer Inc.'s US sales team, three dealerships are now in place for the company's multi-state highway transportation equipment. That includes the versatile, flexible semi-trailers in the STZ-V series, and the P9 and P12 PLUS highway models. Goldhofer's new dealers include ILoca Services, Inc., Aurora/Illinois.
"We are delighted to have gained three stocking dealers with a proven track record. ILoca Services, is expanding their portfolios to include our highway trailers so that flexible and economical transportation solutions will now be available to their customers at even shorter notice," says Jerry Rothwell, Sales Manager at Goldhofer Inc.. In addition to contacting the team at Goldhofer Inc., transportation companies can now take the fast track to their closest dealer and purchase directly from the dealer in the relevant region.
ILoca Services, Inc.
ILoca Services, Inc. is headquartered in Aurora, Illinois, and has branch locations in Caledonia, Wisconsin and Davenport, Iowa. ILoca was established 30 years ago and has become a leader in the industry, offering sales of new and used equipment, equipment rental and leasing, a high-tech repair shop and an extensive parts store both at its brick and mortar locations and online. ILoca also has the distinction of being the only trailer repair shop in the state of Illinois to have a trailer rotator, allowing its factory certified technicians to create more thorough, accurate welds. "ILoca is proud to partner with Goldholfer to increase our extensive trailer offerings. The addition of Goldhofer's highway trailers will be a great benefit to our customers. We are also pleased to be able to offer a full line of Goldhofer parts," says Dan Thompson, President and CEO of ILoca Services, Inc.